WTC is delighted to unveil a partnership with one of Ireland's leading women golfers, Olivia Mehaffey
Belfast-born Olivia enjoyed a stellar amateur career achieving a ranking of No.5 in the World Amateur Golf Rankings and No.2 in the European Rankings before turning Pro in 2021. Since then she has demonstrated her star quality on and off the green, reinforcing her professional status with strong performances and her trademark flair and warm, down to earth approach.
Keith Graham, Managing Director of Selective Travel Management said: "We are very excited to be associated with such a hugely talented and committed sportsperson as Olivia and welcome her on board as our new Brand Ambassador.
"We all know that you have to be highly motivated and hard working to succeed in any business, but that is particularly the case in the ultra-competitive world of professional sport. Olivia daily demonstrates that she not only has the talent and determination to succeed, but also the grounded personality needed to maintain her equilibrium on what we know will be a meteoric career journey.
"As she embarks on her latest round of worldwide travels, we wish her every success in the highly competitive sport of professional golf and, while we may not actually be on the fairway alongside her, we look forward to playing our part in Olivia's support team."
"Global travel is an exciting prospect but at Selective Travel understand we fully understand the pressures which it imposes, so our mission will be to provide Olivia with personalised support designed to simplify every aspect of her travel needs. This will go a long way in supporting her very pressurised travel itinerary. When it comes to travel we'll do that hard work so Olivia doesn't have to ….. leaving her free to concentrate on her golf!"
Swinging into the new relationship with the Belfast-headquartered company, Olivia said: "I am very proud to partner with Selective Travel Management and I look forward to representing the company as I compete on the Ladies' European Tour this season. Obviously I am thrilled to have the support of one of Europe's leading corporate travel companies, but it's even better when I know that their expertise is built on the honest values of integrity and passion which I always try to bring to my game.
"For me, being a professional golfer is a dream come true, and there are wonderful moments of glamour and excitement, but it is tough too and near-constant travel can take its toll. It's great to have such a successful company handling all this side of things for me and lifting any travel hassle off my shoulders. Wherever I may be in the world it's great to know that, 24-7, Selective Travel has my back!"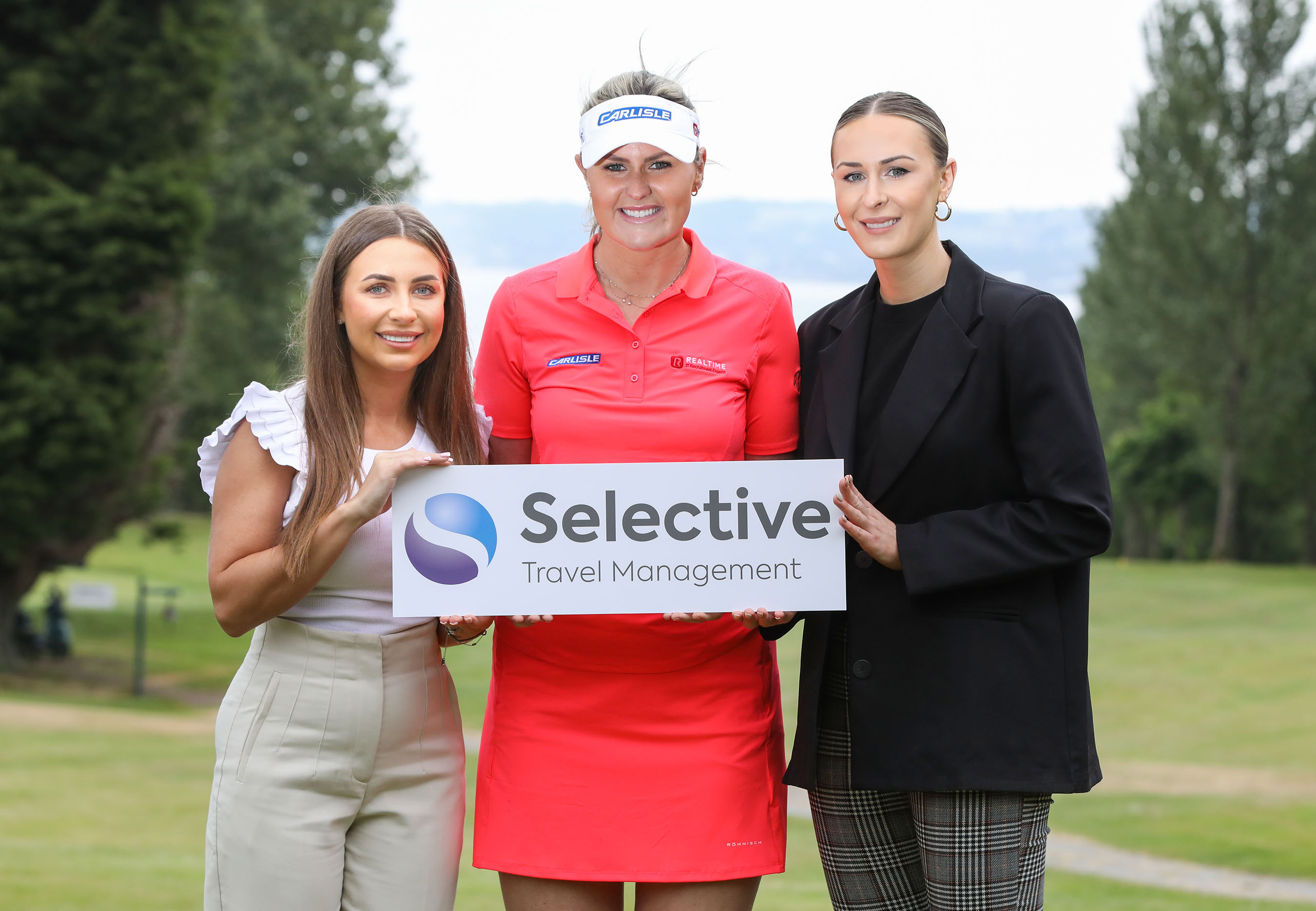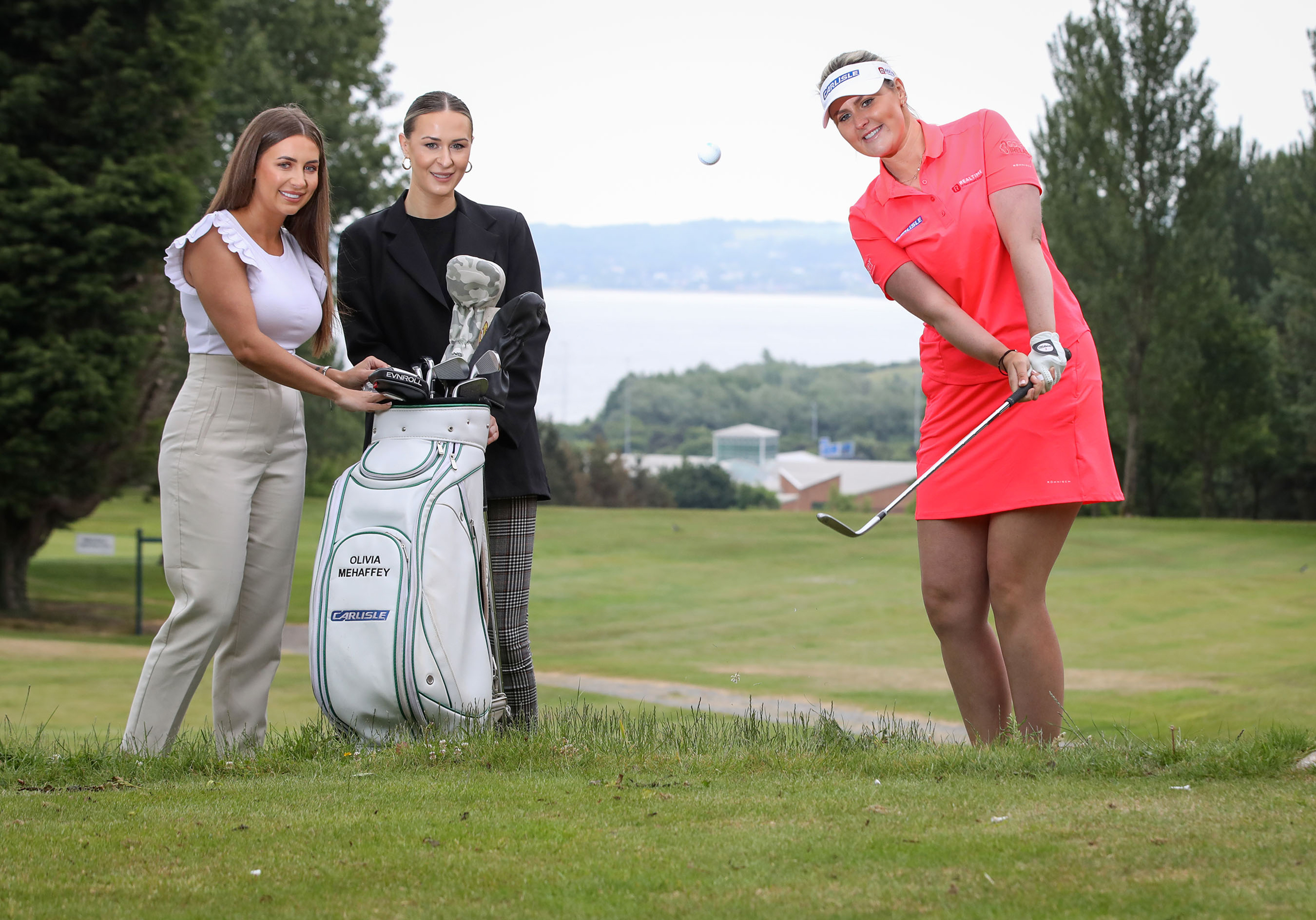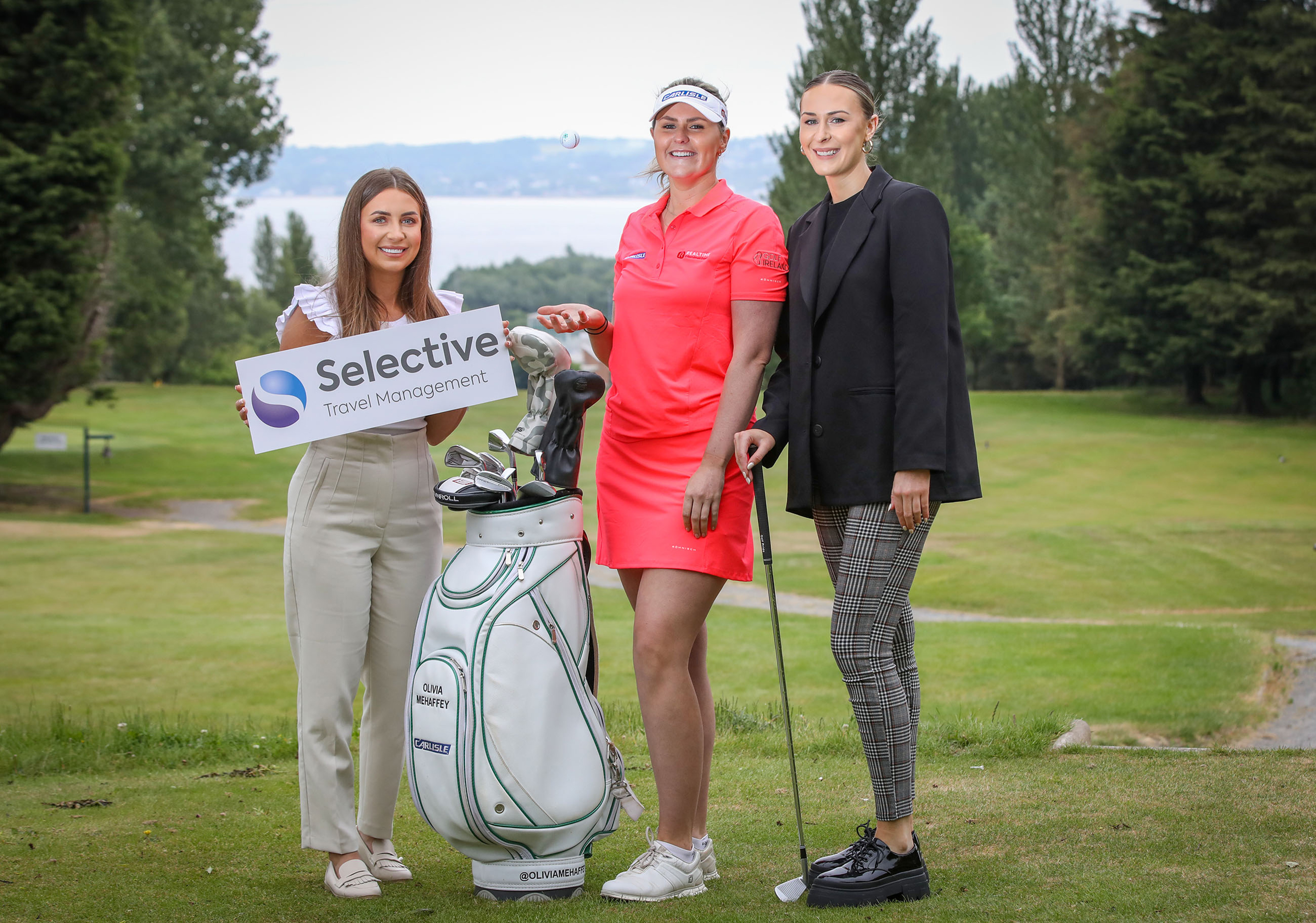 L-R Madison Connolly, HR/L&D Manager Selective Travel Management; Olivia Mehaffey; Kelly Watson, Marketing Executive Selective Travel Management.