This month's new functionality is:
Table View
Table View enables a user to filter the search results and drill down into itineraries to better your customer needs.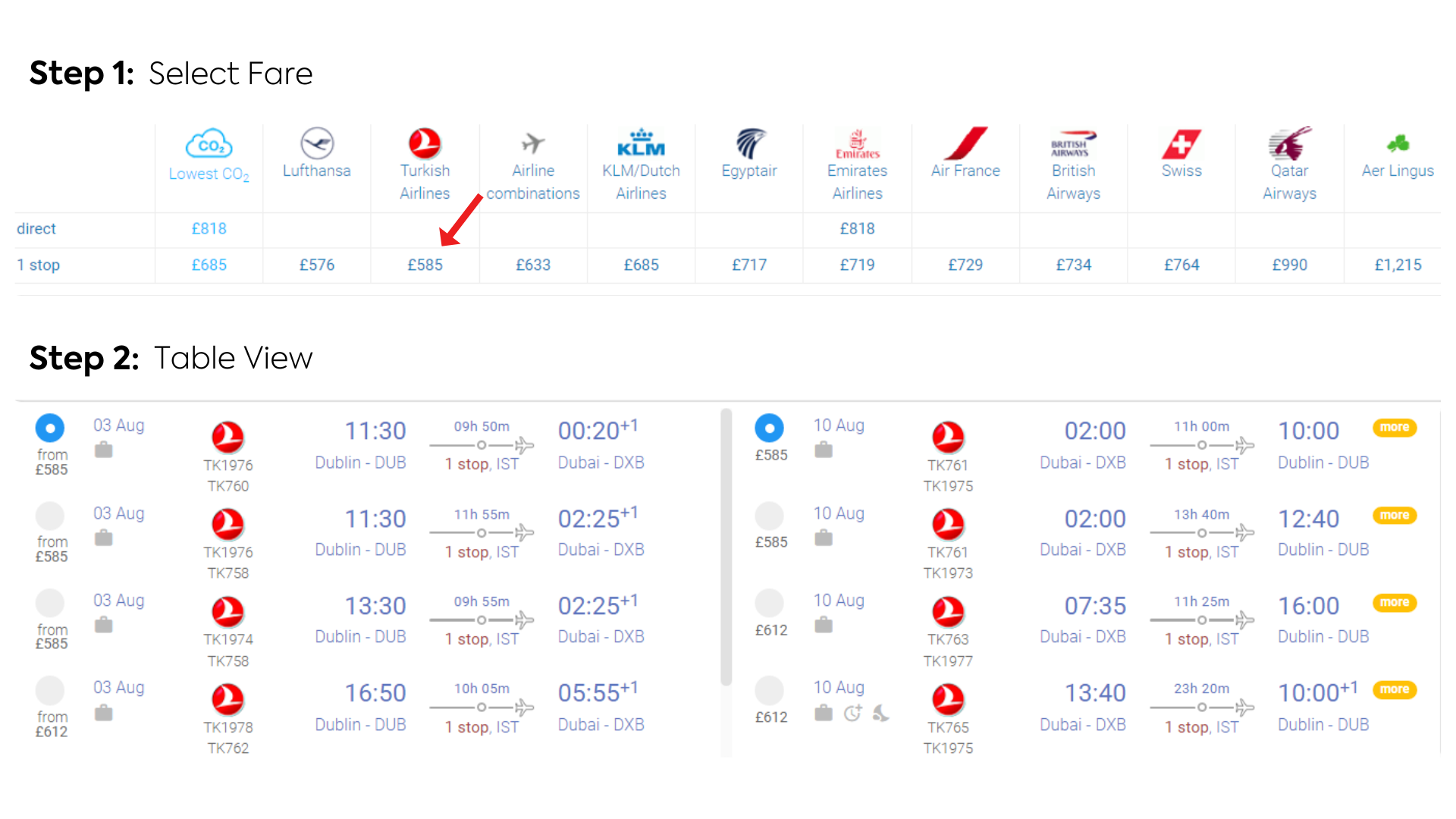 Features include:
More flight options displayed.
Price various connecting flights.
Tailor itinerary to suit customer needs.
Shop multiple fare types via selecting more.
---
Get in touch with us for training, demos and account set up consol@worldtravel.ie